September Meeting – Plotting and Dialogue Strategies for Short Story Writing
When:
September 24, 2016 @ 11:30 am – 3:30 pm
2016-09-24T11:30:00-04:00
2016-09-24T15:30:00-04:00
Presenter Bio: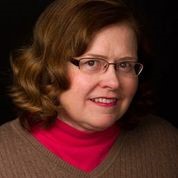 A legislative attorney and former law librarian, Paula Gail Benson's short stories have appeared in Kings River Life, the Bethlehem Writers Roundtable, Mystery Times Ten 2013 (Buddhapuss Ink), A Tall Ship, a Star, and Plunder (Dark Oak Press and Media 2014), A Shaker of Margaritas: That Mysterious Woman (Mozark Press 2014), and Fish or Cut Bait: a Guppy Anthology (Wildside Press 2015). Her latest short story, "A Matter of Honor," co-authored with New York Times Bestselling thriller writer Robert Dugoni, appears in Killer Nashville Noir: Cold Blooded (2015). She regularly blogs with others about writing mysteries at the Stiletto Gang and Writers Who Kill.
Her personal blog is Little Sources of Joy and her website is http://paulagailbenson.com.